If you are a foodie (like us!) you have to try the best Key Lime Pie in Key Largo. We tried Key Lime pie during our epic Miami to Key West road trip!
If you are driving from Miami, Key Largo is the first place on the Florida Keys that you will stop and therefore the first place you will try the famous Key Lime Pie. Mmmm!
Here are the places to enjoy the best key lime pie in Key Largo.
When you are not shovelling down Key Lime Pie you might like to check out the Key Largo beaches.
Best Key Lime Pie in Key Largo: 6 Awesome Places to Try
Mrs Macs
Mrs Macs is probably the most famous place in Key Largo to enjoy Key Lime pie and boy oh boy do they make a nice one!
People who say that Key West has the best Key Lime pie clearly have not made a trip to Mrs Macs
Due to the amazing food in Mrs Macs it has expanded over the years to include several stores in Key Largo.
This doesn't mean it is an imported chain though. The owners are well known as being local Key Largo residents. These days you will rarely see them working in Mrs Macs. The pie is THAT good that they have semi retired and are putting their feet up enjoying the Florida sun.
The staff who do work there are super friendly.
For a slice of the delicious Key Lime pie at Mrs Macs it will set you back around $5.50 for take away. Mrs Macs doubles as an awesome Key Largo restaurant where you can enjoy a full blown lunch.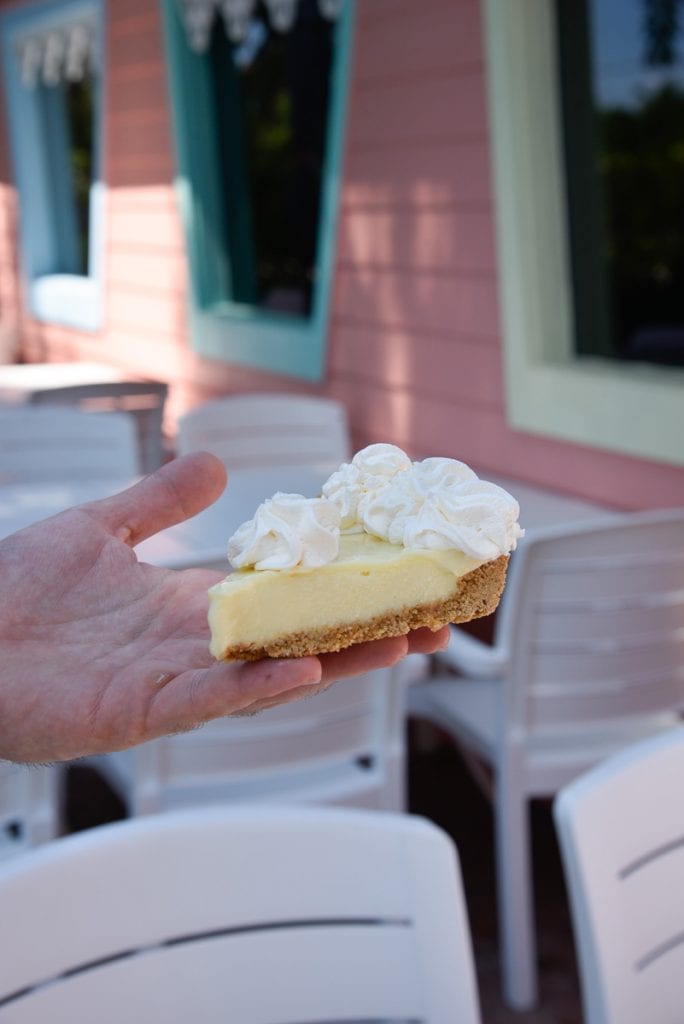 Back to the pie. It the perfect yellow/green gelato like mixture (it was a little frozen which was ideal on a super hot day). The pie base was made from a perfect biscuit base and was topped with dollops of cream to taste.
You can't miss Mrs Macs as it is in a super cute pink building!
Note: The frozen Key Lime pie milkshake at Mrs Macs is also highly rated!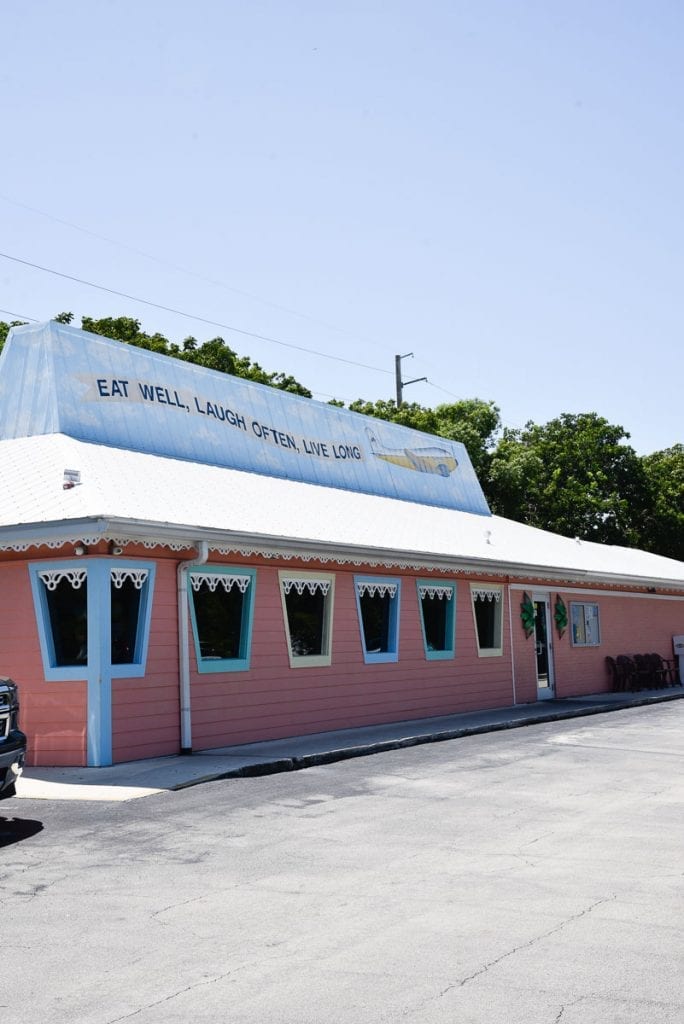 Hobos
Another great place to enjoy Key Lime Pie in Key Largo is in Hobos.
Hobos has raving reports of its Key Lime Pie everywhere you look.
The Key Lime Pie at Hobos is made in house with real Key Lime, graham cracker crust and the perfect balance of whipped cream.
For a slice of this delicsiousness it will set you back $5.95.
Hobos also serves Conch which is a marine shell like creature like a sea snail you can eat if you are game!
Blond Giraffe Key Lime Pie Factory
Just down the road in Tavernier, you will find the Blond Giraffe Key Lime Pie Factory.
People actually make lime pie run from Miami just to stop at the Blond Giraffe Key Lime Pie Factory.
The factory is known for having the best tart, smooth and creamy Key Lime Pie in the Key Largo area.
A piece of the famous key lime pie will set you back around $5 USD.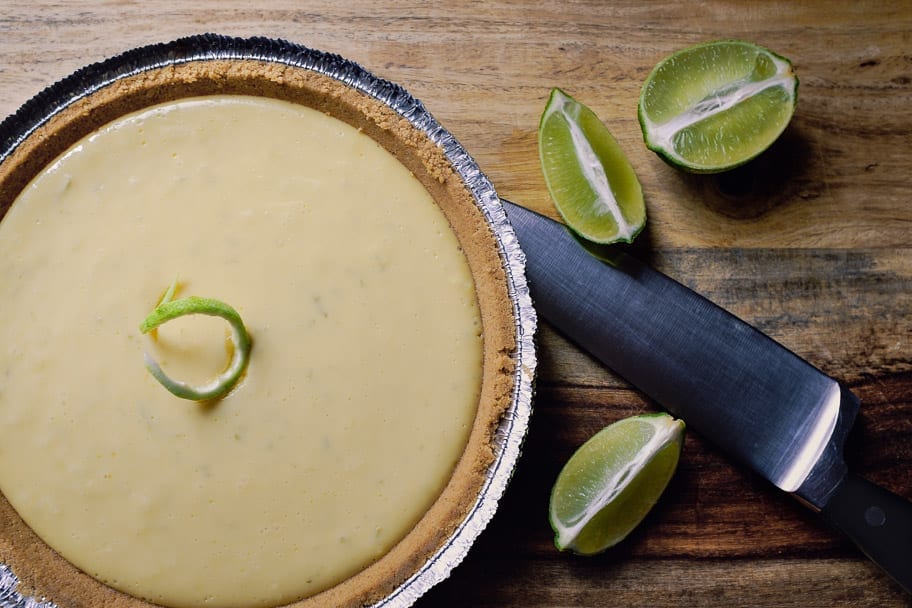 The Fish House
If you would prefer a place that offers great Key Lime pie for desert after a very yummy meal head to the Fish House.
The fish house is known for producing delicious fish as well as some very yummy Key Lime pie.
What makes this pie a little different to the pies you will find elsewhere is the meringue on top.
The meringue on top gives the Fish House a little edge in meringue lovers minds. If you are a meringue enthusiast, The Fish House is the Key Lime pie for you!
Key Largo Chocolates & Ice Cream
Nearby Pennekamp Coral Reef State Park (one of the best beaches in Key Largo) you will find the Key Largo chocolates and Ice Cream shop.
Not only do they serve very delicious chocolate and ice cream but their Key Lime pie is some of the best rated pie in town!
This shop doesn't just offer standard key lime pie but lots of Key Lime pie variations such as frozen Key Lime Pie bar dunked in dark chocolate (a highly rated specialty)
Key Largo Fisheries
A local we met in the area in Key Largo highly recommended a visit to the Key Largo fisheries.
Here you can see the local fisherman at work as you enjoy your fresh fish.
Not only does this place offer great seafood but it serves up a mean Key Lime pie for desert.
If you are low on time, go here to get great fish & key lime pie at the same place!
Note on Key Lime Pie: If the pie is green avoid it, it is not traditional Key Lime Pie. You want your pie to be YELLOW! Traditional Key Lime pie is yellow in colour!
What else to do in Key Largo?
Aside from eating Key Lime pie, there are some other pretty cool things to do in Key Largo. These include:
Beach hopping at all the amazing Beaches in Key Largo
A snorkeling tour to see some of the clearest water in the world at Grecian Rocks
Swim with wild dolphins at Dolphins Plus Bayside
Eat the local specialty in the area Conch – you can try it at the fish house above.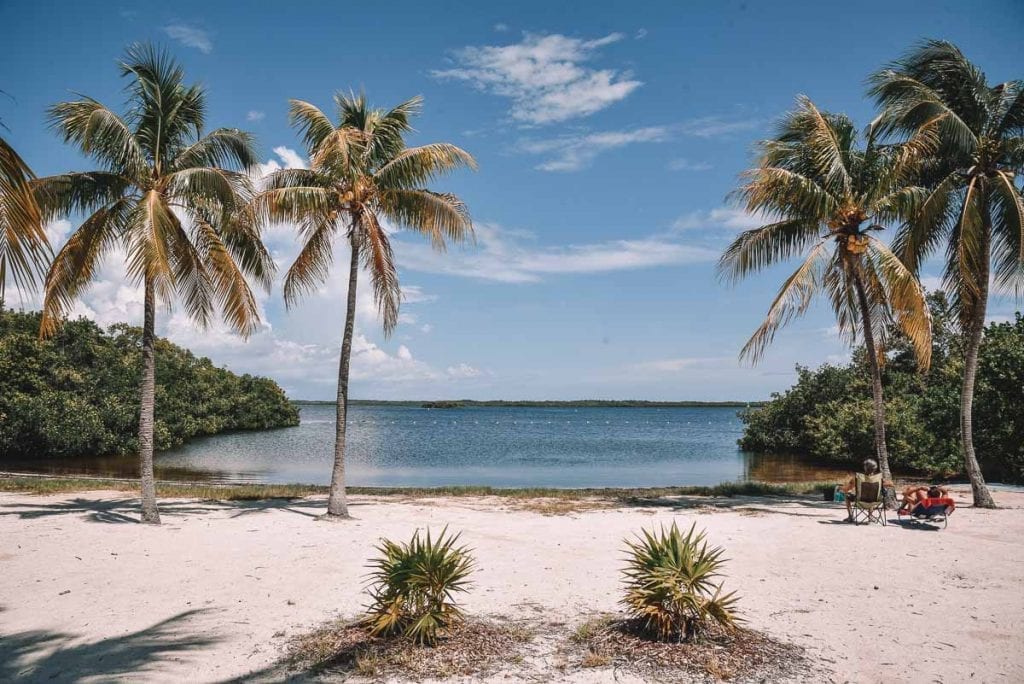 Where to stay in Key Largo?
There are so many fabulous places to stay in Key Largo to suit all budgets and tastes. Click here for all accommodation in Key Largo during your dates.
We would recommend staying at least 2 nights in Key Largo to soak up all this small town has to offer.
If you would like to camp in the area we would highly recommend the Pennekamp Coral Reef State Park. It is a little expensive for camping @ $43 but it provides a very clean, comfortable and secure place to stay for the night for those who want to be in touch with nature.
If you want a little more comfort, we would recommend at this out of the world hotel!
There is also a pretty unique hotel whose home is in Key Largo known as the Jules Undersea Lodge. This is a pretty epic place to stay. It is Florida's only underwater hotel. To stay at this hotel there is a catch, you need to dive to access the hotel. Staying here would truly be a once in a lifetime experience and a talking point among friends.
****
See more: