Wondering where are the best places to stay in Marco Island? You have come to the right place!
Florida's hidden gem, Marco Island is an amazing travel destination that offers so much more than just the beach.
With many things to do in Marco Island, including the opportunity to find unique shells (Marco Island is considered one of the best shelling beaches in Florida), see tortoises and other wildlife roam free and see the incredible sinking houses of Romano.
Marco Island is a great but not necessarily a cheap place to vacation. For this reason, we put together a guide of Where to Stay in Marco Island.
In this guide we will list the best places to stay in Marco Island by area, organized by your travel needs.
Therefore, whatever your priority on a Marco Island vacation, you'll be able to find the perfect place for you and your family.
Knowing where to stay is important to have the best possible time so with no further adieu let's get to the good stuff!
9 Best Places to Stay in Marco Island: Where to Stay on Marco Island
Looking for a fabulous place to stay which will provide for a memorable holiday to Marco Island. Here are our best recommendations for places to stay on Marco Island.
Best Budget Accommodation: Boathouse
The Boathouse is a perfect choice for a budget stay on Marco Island. With perfectly clean and comfortable rooms and a view of the waterfront, you really can't go wrong. What's cool about the boathouse is not only is it clean and comfortable accommodation but its private deck mean that guests can watch for dolphins and manatees or even fish from the private dock. This is our pick for the best budget accommodation on the island.
View on Booking.com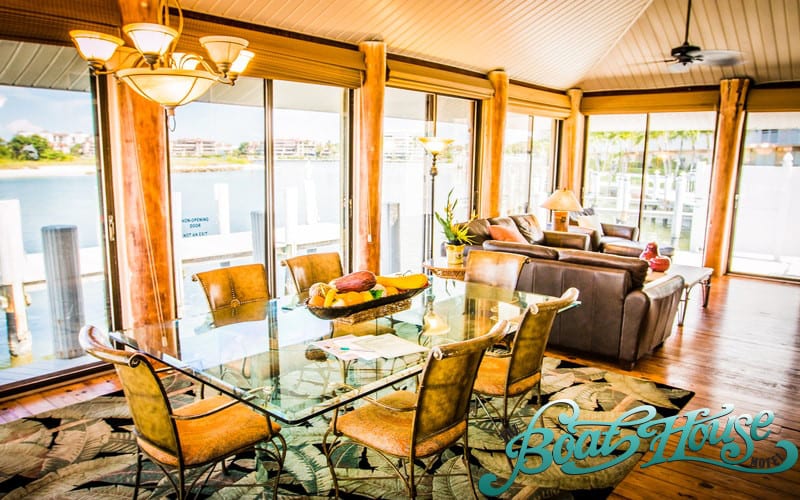 If you prefer to have the conveniences of home we suggest booking this modern 3 bedroom, 2 bathroom waterfront vacation home which is ideal for families and groups coming and exploring Marco Island for the first time. The vacation home is reasonably priced and located in the very heart of Marco Island only minutes from South Marco Beach and the best restaurants in Marco Island including Da Vinci's and Marco Prime.
View on Airbnb
The Marriott Marco Island is our pick for the best hotel on Marco Island as it has a great location with beach cabanas and rooms overlooking the ocean (Marco Island has mean sunsets), yoga on the beach. For what it offers, this hotel is a no brainer for a great time on your vacation. It may be a little more expensive but for what it offers you get great bang for your buck compared to other hotels in marco island.
View on Booking.com
Marco Island's Beach Accommodation
Marco Island has some of the best beaches in Florida. You can check out our full guide on Marco Island Beaches here.
Two unmissable beaches you can't miss if you are staying on Marco Island are South Beach and Tigertail Beach.
Tigertail beach is located on Hernando Drive in Marco Island. It is known for its gopher tortoises that freely roam the beach and its bird watching opportunities as well as the ability to participate in a wide number of water sports including kayaking.
South Beach is the more traditional beach on Marco Island with picturesque white sand. There is also lots of opportunity to complete water sports on South Beach including jet skiing, stand up paddle boarding and kayaking. There are numerous great hotels backing onto the beach at Marco Island.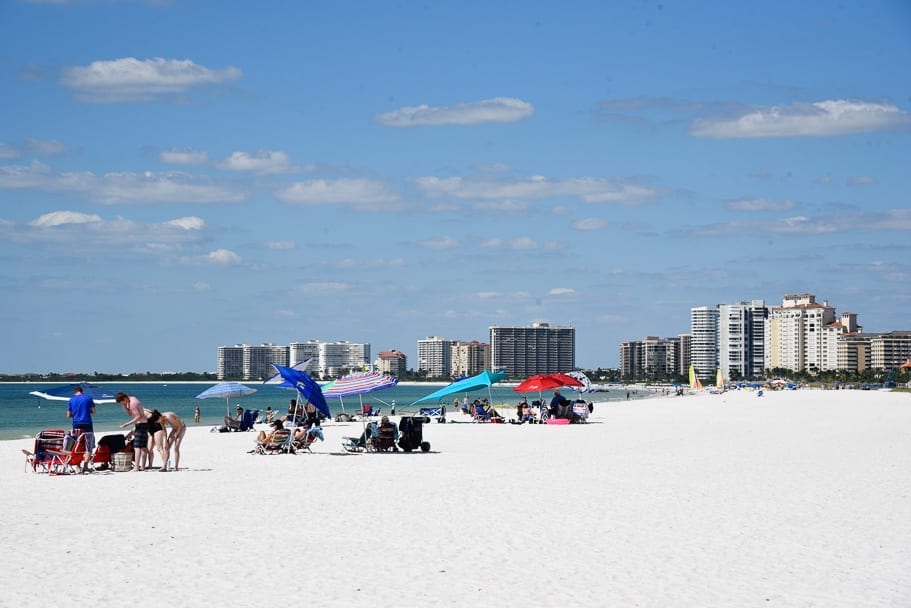 The Hilton Marco Island beach resort is a great choice for a beautiful hotel backing onto Marco beach ocean with fabulous facilities including a beautiful pool. I have to say, I have a little Hilton bias, I grew up visiting Hiltons (I have a Hilton loving granny). What's great is that you really can't go wrong with a Hilton (I personally love that).
View on Booking.com
If you prefer an airbnb to a resort, this Tropical 2 bedroom, 2 bath condo is ideal as it is located next to the Tigertail Beach State Park. The complex also includes a pool, tennis courts & beach access.
More affordable than the Hilton, Marco Island Beach Ocean Resort is another great option for those who want beachside accommodation in Marco Island.
This resort is in a perfect location, only 100 metres from South Marco Beach. It also includes a restaurant, free private parking, free bikes and an outdoor swimming pool.
Option 2: Possibility to stay in Naples
Marco Island is a very small place and there is not a great deal of accommodation directly on the island, especially if you are looking for a hotel with beach access.
The other option is to stay in the nearby town of Naples (30 minutes drive away) and make trips to Marco Island. Naples also has great beaches so you really can't go wrong choosing to stay in Naples either.
If you choose to stay in Naples, here are our top picks as to where to stay
The Best Western is our pick for a budget friendly place to stay in Naples. The best western always has affordable rates and you can always count on a clean and comfortable no frills stay where in comes to the Best Western.
This particular Best Western has great reviews, breakfast and a swimming pool, making it a good choice for budget conscious travelers.
View on Booking.com
The Naples Grande Beach Resort is our pick for the best hotel in Naples.
This hotel is a step up from the Best Western offering not 1, not 2 but 3 awesome outdoor swimming pools, a 100-foot water slide, a18-hole championship golf course, a fitness centre and waterfront acres of Florida's Paradise Coast.
View on Booking.com
If you are on a romantic getaway to the area or just want something a little more upscale, you seriously cannot beat the Ritz Carlton on Vanderbilt Beach, Naples.
Vanderbilt Beach is one of our favourite beaches in Naples so the Ritz Carlton unsurprisingly sits in prime position in Naples.
View on Booking.com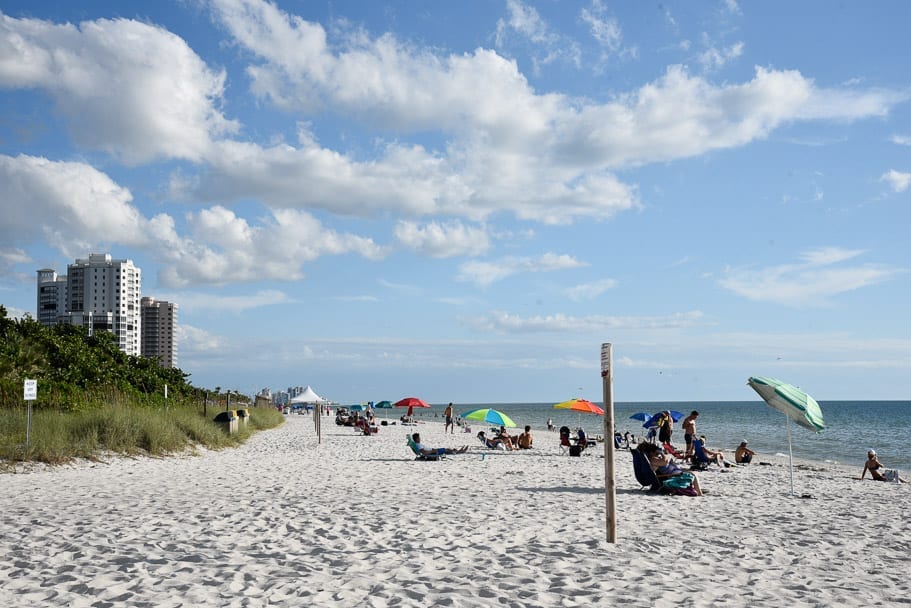 ***
We hope you found the perfect place to stay in Marco Island and have a fabulous holiday!
****
More Florida travel: