Looking for the best Marco Island Beaches?
From the moment we arrived in Marco Island we were in love – the grandeur of the houses in Collier County, the individual ocean inspired letter boxes and the country vibe.
Marco Island appeared to have it all but did it have awesome beaches that you would expect of an island?
Spoiler Alert: The Marco Island beaches were all we dreamed them to be.
8 Best Marco Island Beaches
Here is a list of all the beaches on and around Marco Island:-
Tigertail Beach
Sand Dollar Island
South Marco Beach
Hideaway Beach
Keewaydin Island
Residents' Beach
Barefoot Beach Preserve, Bonita Springs
Clam Pass Beach, Naples
Sadly, there are only 2 public beaches in Marco Island – South Beach and Tigertail. Luckily, they are two very beautiful beaches and both beaches are rated among the best shelling beaches in Florida.
Here is our guide to all the Marco Island Beaches and which out of South Beach or Tigertail is better!
Tigertail Beach
The first beach we visited in Marco Island was Tigertail Beach.
Tigertail Beach is located in a stunning estate in Marco Island, even driving around the area was an absolute pleasure. The beach is located on Hernando Drive.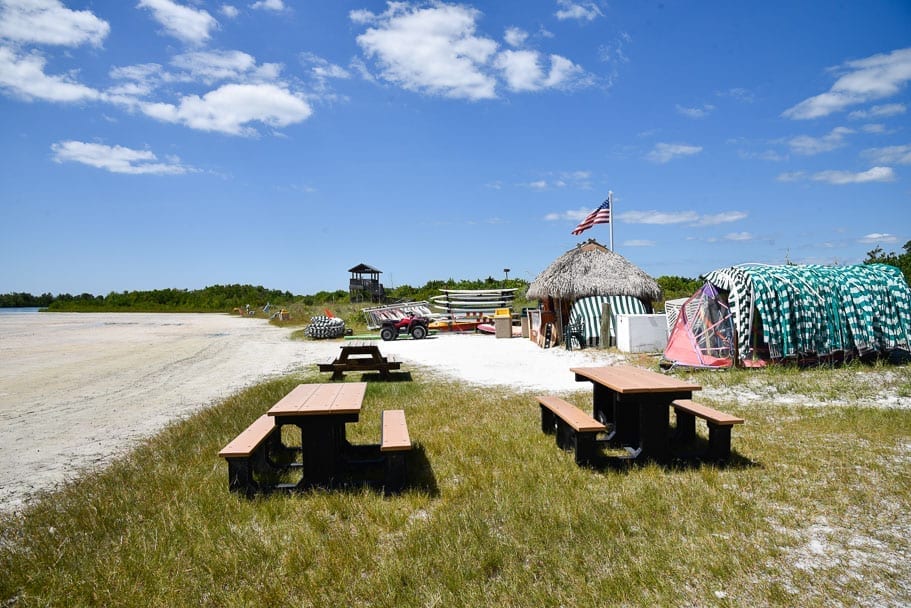 When you arrive at Tigertail Beach Park you will see a manned entry gate. While it doesn't cost to visit Tigertail beach, it costs to park there.
It costs $10 USD to park at Tigertail Beach. There is no free public parking options in the area and you cannot park on the street.
The $10 USD parking fee is probably justifiable as the facilities at Tigertail Beach are in great condition.
As you enter the area, you will find beautiful boardwalks leading down to the beach. As well as a beach area there are a lot of trails to enjoy.
Bird lovers prepare yourself as Tigertail Beach has been named as one of the best bird watching locations in Florida. It is an important habitat for nesting shorebirds.
We didn't see many shorebirds but we did spot an animal we personally preferred – a tortoise.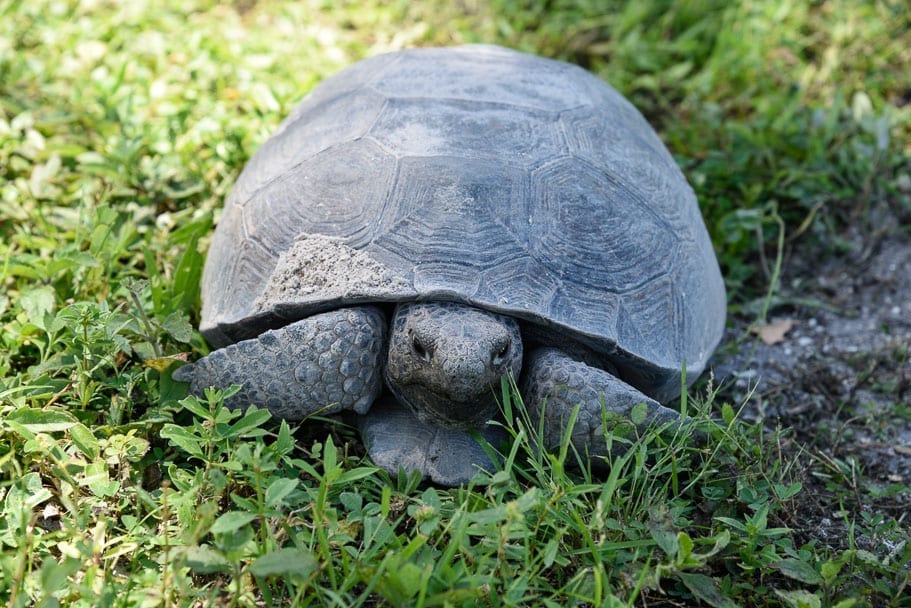 The Tigertail Beach itself is perfect for water activities. The water is flat and you can hire kayaks to explore the surrounding area.
Tigertail Beach is a great beach for families due to the calmness of the water. Also, the beach provides little life jackets for free to keep the kids safe while paddeling area.
You can really make a full day of it at Tigertail Beach as there is a huge playground for the kids as well as a nice cafe, showers and toilet facilities as well as water sports available to hire and sunshades.
Sand Dollar Island
If you find yourself at Tigertail Beach make sure you don't miss the tidal lagoon. You can spot a lot of wildlife in the lagoon including need fish and Florida fighting conchs!!
The tidal lagoon joins Tigertail Beach to Big Marco Critical Wildlife Area known as Sand Dollar Spit.
One of the draw cards of Marco Island as a beach destination is shelling. It is possible to find some of the most beautiful shells in the world in the lagoon so keep your eyes peeled.
South Marco Beach
South Beach is by far the more popular choice of the two beaches.
While there was hardly anyone at Tigertail Beach, many beach chairs and umbrellas lined the shoreline at South Beach.
This was for 2 reasons: firstly, South Beach is a more traditional beach with crystal clear water and secondly, it is located in the direct vicinity of many stunning luxury hotels in Marco Island on South Collier Blvd.
Sadly, like Tigertail Beach there is also no free parking available at South Beach. There are many paid parking lots in the direct vicinity of the beach access though.
Like its rival Tigertail Beach it costs $10 USD to park at South Beach.
South Beach did not have nature trails available however, there is a sign as you enter which states that it is the home of nesting turtles which is very cool.
Unless you are staying at one of the hotels nearby, there are less facilities directly available at South Beach. There are restaurants available in the nearby streets but no cafes located directly on the beach.
The Beach did provide life jackets for families with kids to use. We loved this public initiative in the Marco Island area.
If you are interested in water sports – Marco Island Waters ports provides Jet-ski, paddle board and kayak rentals at South Beach.
Tigertail Beach or South Beach – which is better?
Picking which of these Marco beaches to select depends on what you prefer as they are very different to each other:
White sandy beach – South Beach
Beach water – South Beach
Wildlife & nature – Tigertail Beach
Activities other than the beach – Tigertail Beach
Isolated beach – Tigertail Beach
As you can see there are pros and cons of both public beaches in the area. If we had to choose, we would probably select South Beach as it is a far prettier beach.
There are other beaches in Marco Island however, these are accessible by boat or private access. We will briefly cover these below.
Hideaway Beach
Hideaway Beach is a private beach in the Marco Island area. You can only access the beach by being a member or by being invited by a member.
Hideaway Beach is considered one of the nicer beaches in the area. Locals love it as there are very few tourists on the beach.
There is a restaurant onsite which is known for serving great food including delicious fish tacos and sweet potato fries.
Keewaydin Island
Keewaydin Island is a stunning barrier Island off the coast of Marco Island with pristine beaches.
The Island is only accessible by watercraft. You can go on a tour or rent a boat at Rose Marina on Marco Island to access the island
Keewaydin Island is known as a bit of a party island. Young locals gather to party at the island. If this isn't your scene, there are plenty of other secluded areas of the island to privately enjoy.
Residents' Beach
In the middle of Collier Blvd south of Tigertail Beach and north of South Beach is the members only Residents Beach.
If you want to become a member so you can access Residents' Beach you must be renting for a minimum of one month. Update – We have received information from locals that you must be an owner now.
Already a member? You still need permission for family and friends to join you at the beach. You can complete an application here.
What do you get for your membership?
According to the Marco Island Civic Association you get "access to 'the most beautiful beach in the world', dining at the Paradise Grill with shaded tables, convenient parking, restrooms, showers, picnic chickees with charcoal grills, playground, beach wheelchairs with easy handicap access to facilities and many other benefits such as family friendly concert events on the green."
Other nice beaches just outside Marco Island
Barefoot Beach Preserve, Bonita Springs
One of the most popular beaches in the area which is not exactly located in Marco Island but nearby in Bonita Springs is Barefoot Beach Preserve.
Many people believe this is the most beautiful beach in the area. Not only is it a pristine beach but there are many Gopher Tortoises to see.
Like the other beaches in the area it is $10 to park. It is around a 40 minute drive.
Clam Pass Beach, Naples
Clam Pass Beach is a very popular beach in Naples, the next town from Marco Island.
Clam Pass Beach is a cool beach which is accessible via a very long boardwalk.
There is a great cafe/bar on site which is great for relaxing by the seaside with a drink in hand.
Clam Pass Beach is widely known as being one of the best sunset spots in Naples.
If you decide to make a trip to Naples, you might also like to check out Vanderbilt Beach and Delnor Wiggins Pass State Park
What else to do on Marco Island
Marco Island isn't just about beaches. There are plenty of other activities to enjoy in Marco Island besides chilling at the beach.
We would personally recommend checking out:
Marco Island Centre for the Arts;
Marco Island Historical Musuem
Marco Island Brewery
Markle Park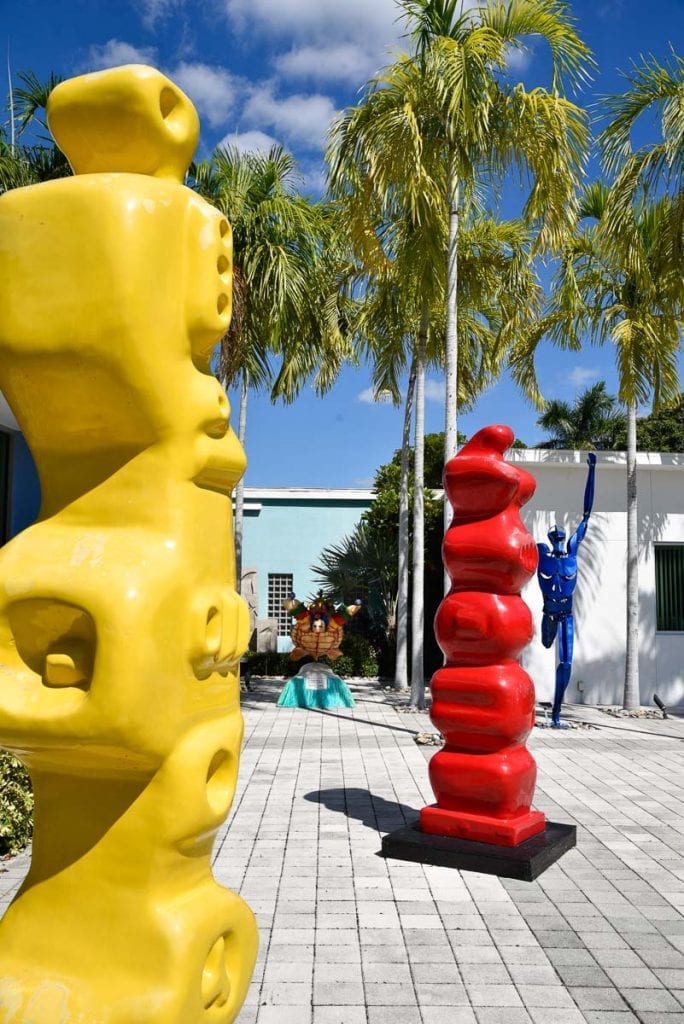 Where to stay in Marco Island
Marco Island is a beautiful area to explore with lots of great places to stay – full analysis of where to stay on Marco Island here.
If you can afford it, we would highly recommend staying in one of the luxury hotels in the area – they are particularly beautiful. This hotel is our favourite.
How to get to Marco Island?
Marco Island is very close to the Everglades National Park. It is just 20 minutes from one end of the Everglades.
It is a perfect trip from the Everglades.
We traveled to Marco Island from The Florida Keys, driving through the Everglades and Big Cypress National Preserve.
Did you know you can also reach Marco Island by direct ferry from Key West?
Marco Island Beaches Map
Check out all the best Marco Island Beaches using this map:

Which is your favourite beach on Marco Island? Let us know in the comments below.
Exploring Florida?
If you are on a Florida Vacation, you might also like to check out our other posts on Florida to help you plan your trip: