Looking for the best foods to try in Florida?
This year we spent quite a bit of time in Florida so we wanted to try as many Florida Foods as possible.
If you are visiting Florida, here are 10 traditional Florida Foods you simply have to try!
10 Best Foods to try in Florida on a Florida Vacation!
Eat Key Lime Pie
Let's start off with one of our absolute favourites – Key Lime Pie.
We first tried Key Lime Pie in Key Largo in the Florida Keys during our Miami to Key West Road Trip!
We weren't expecting a whole lot with our first Key Lime Pie experience but quite honestly it totally blew us away.
Top Key Lime Pie Tip: You want Key Lime pie that is YELLOW not GREEN. If the Key Lime Pie is green then it is not the traditional, authentic stuff!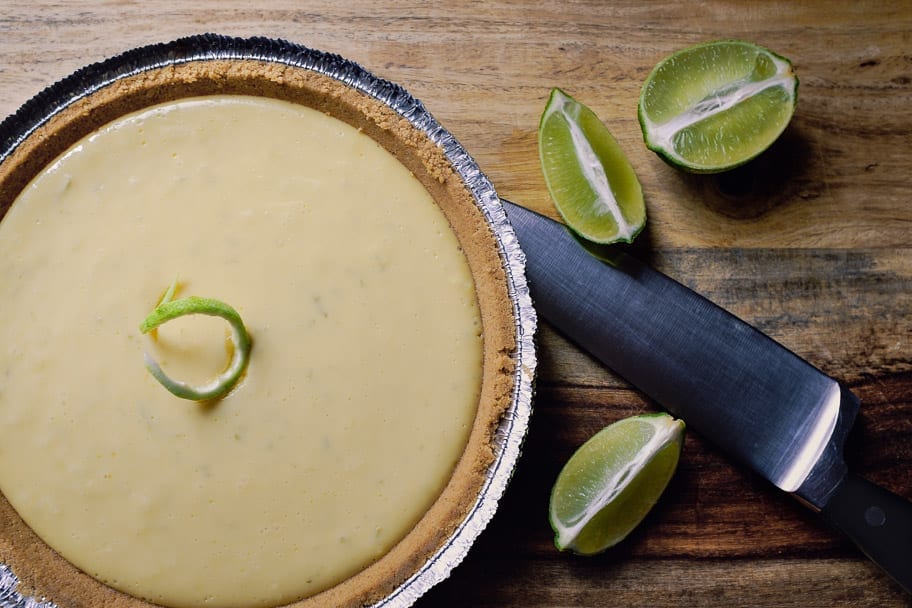 If you are curious what makes this dish so darn delicious, it is because it is made from Key Lime Juice, Egg Yolks and Sweetened Condensed Milk.
Bake this altogether in a dense pie crust and BAM you have one of the most delicious deserts you will ever have the pleasure to taste. Seriously.
It is called Key Lime Pie as it is named after the delicious, native limes in the Florida Keys.
Interestingly, the desert tastes tangy as Key Limes are more tart than regular limes.
Despite the fact that limes are naturally a green colour, the dish turns yellow as a result of the egg yolks present in the dish.
Historically, people in Florida did not bake Key Lime Pie due to a chemical reaction between the yolks and condensed milk mixed with the lime juice, it thickened on its own.
As people nowadays are cautious about the potential dangers of raw egg consumption, people generally choose to bake the pie for a short time.
My mouth is watering just thinking of eating Key Lime Pie again! Mmmm!
Cuban Sandwich
The next Florida food you must try, especially if you are visiting Miami is the cuban sandwich.
Believe it or not, a cuban sandwich is actually just a version of a simple ham and cheese sandwich. But, it is so much more!
A cuban sandwich is made of roasted pork, Swiss cheese, pickles mustard, salami (usually an Italian addition) on Cuban bread.
While people often think of a Cuban sandwich associated with Little Havana in Miami it was actually first brought to the USA in Cuban cafes in Tampa and Key West.
Nowadays, Tampa and Miami compete over who is the holder of the best Cuban sandwich in the country!
If you are in Miami, the best Cuban sandwiches can be found (usually in Little Havana) at the following cafes:
925 Nuevo's Cubano's
Enriqueta's Sandwich Shop
Havana 1957 Cuban Cuisine Espanola Way
La Camaronera Seafood Joint and Fish Market
Sanguich De Miami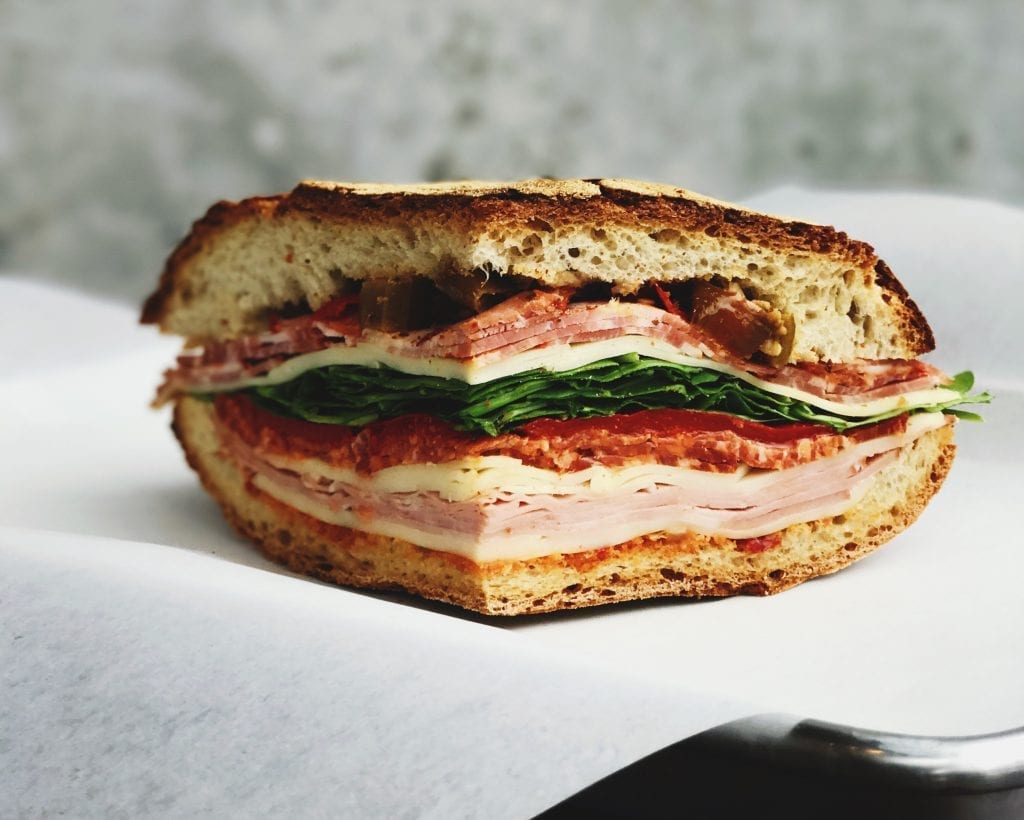 Conch
Another interesting food traditional to Florida and the Florida Keys area is Conch (pronounced Konk).
We are not big seafood fans so Conch didn't greatly appeal to us however, if you love seafood this is definitely an important food to try in Florida.
Conch are a large shelled seafood (essentially you are eating snails so think French snails!)
Conch can be eaten in salads, in a burger, as part of a chowder, or as a fritter (the most popular version in Florida).
Conch has a rather chewy texture so it is definitely a defined taste.
Interestingly, despite Conch being considered a Florida Food, 80% of Conch is imported in. Harvesting of Conch in Florida waters is now banned due to Conchs becoming scarce.
If you are in the Florida Keys, one of the best places to eat Conch is at the Key Largo Conch House.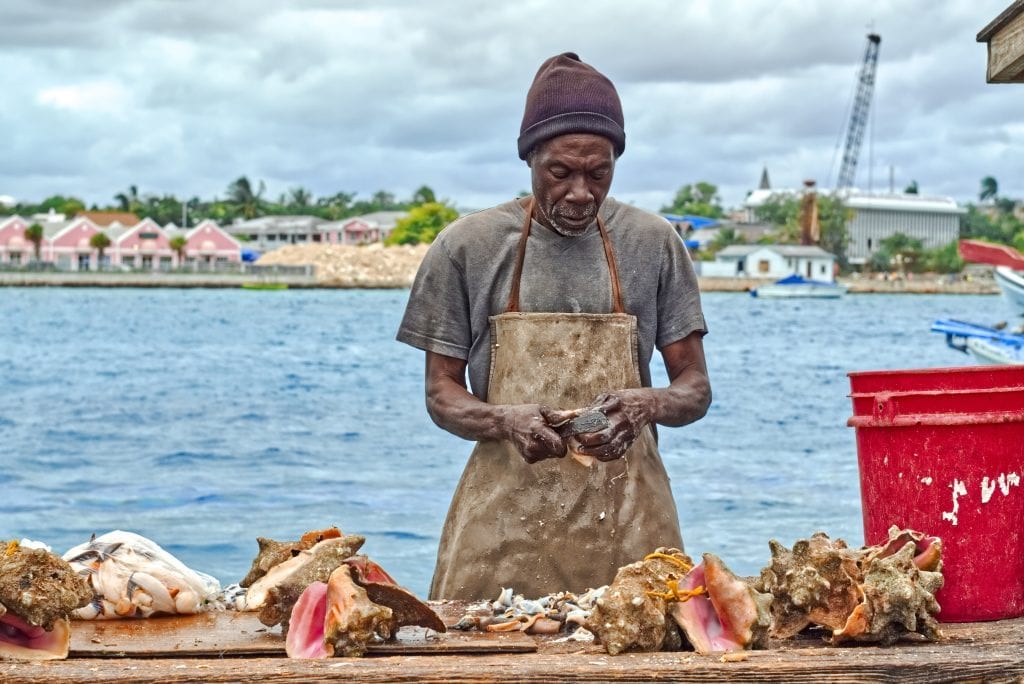 Strawberry Shortcake
One of the biggest foodie drawcards to Florida is the strawberry shortcake.
Florida has the very best strawberry shortcake in the USA as Florida is known as the strawberry capital of the world.
In March annually, there is a massive strawberry festival in Plant City. An awesome event for strawberry lovers.
If you are looking for the best strawberry shortcake in Florida, head to Parkesdale Farm Market.
The strawberry shortcake is only available between January – April while strawberries are in season but it is well worth the trip.
Parkesdale Farm Market serves strawberry shortcake straight from the farm to the table. It includes a bed of shortcake, a dollop of whipped cream with sliced berries on top. Mmmmm
A piece of strawberry shortcake with with non-dairy topping costs $4.50 at Parkesdale.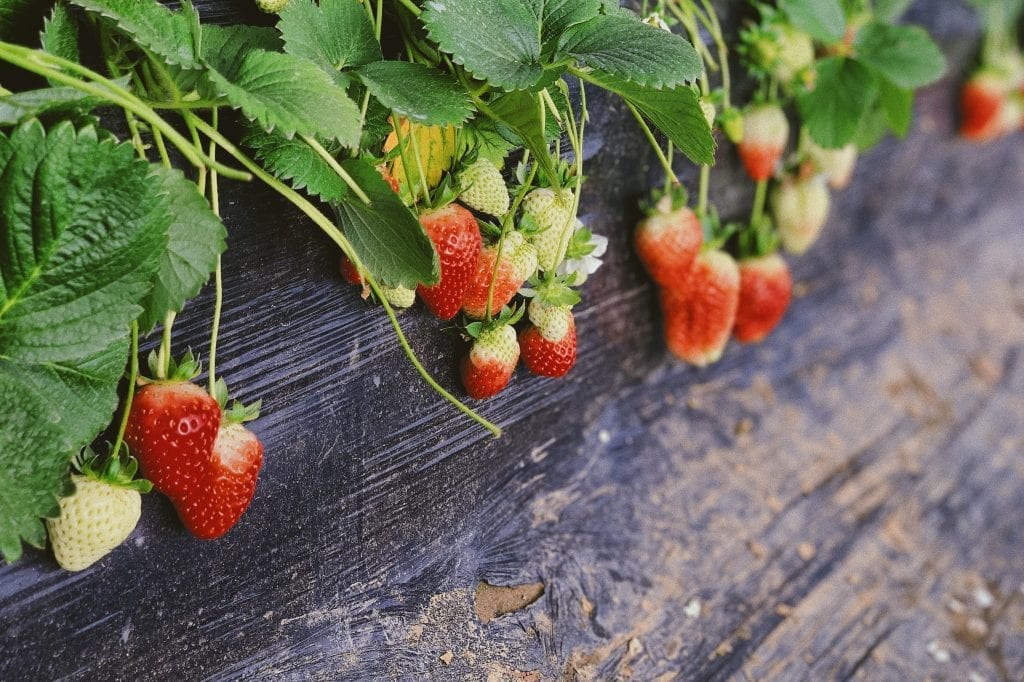 Florida Stone Crab
The Florida Stone Crab is an interesting Florida Food to try.
Peculiarly, the bodies of these crabs are quite small. It is therefore not the bodies that are regularly eaten but the claws which are considered a delicacy.
The Florida Stone Crab is one of the few animals that is not killed to eat. The claws are removed from the crab and it is returned to the ocean where it can regrow its lost limb.
Fisherman are given strict requirements to abide to in order to remove the claws. They must be 2.75 inches (70 mm) long in order to be able to be removed.
Most Floridians like to use mustard sauce for dipping.
The first place to serve Stone Crab in Florida was Joe's Stone Crab in Miami Beach. It is considered the best place to try the delicacy by many people.
Orange Juice
All around Florida there is signs advertising businesses that produce fresh orange juice.
Due to the abundance of orange producers in Florida, Orange Juice is incredibly fresh.
To experience the best orange juice in Florida, visit one of the many farms and try a freshly squeezed juice.
Some of the best orange farms you can visit in Florida include:
At many orange farms around Florida including The Showcase of Citrus in Clermont you can even pick your own oranges direct from the groves, making for a very fun activity.
Kumquats
In the same family as oranges, Kumquats are another of Florida's specialities.
The town of Dade City in Florida believes they are the Kumquat King of the World. There is a kumquat festival in Dade City each January.
Some of the specialities at the festival include kumquat pie, jelly and butter. You can buy a delicious jar of kumquat butter at the festival for $4.50.
Alligator (proper Florida-man meals)
Alligator is definitely something novel to try while in Florida due to the abundance of alligators in the Everglades National Park! Tip: We would recommend the Anhinga Trail for the best alligator spotting opportunities!
If you are interested, alligator does kind of taste like chicken. It is most commonly served as gator bites which are little pieces of deep fried gator.
One of the most famous places to eat alligator in Florida is the Gator Grill in the Everglades. It is a great place to try some traditional Florida cuisine after a super thrilling airboat ride.
Cedar Key Clams
If you have visited Seattle are a fan of chowder, then you simply must visit the small town of Gainesville in Florida for some seriously delicious Cedar Key Clams.
Move over Seattle, Tony's Seafood in Gainesville has some "World Championship" clam chowder.
The Sunshine State's Best Meals: Summary
Florida has many exciting & interesting dishes to try from key lime pie to gator to conch.
So does any of this Florida food take your fancy? What are you most excited to try in Florida?
***
More Florida Fun: