Looking for the best shelling beaches in Florida?
After visiting Marco Island in Florida (home to fabulous shelling) it started to make me curious as to what are the very best beaches in Florida for shelling.
So if you are going on a beach vacation, you might like to consider basing yourself at one of these beaches in Florida which are considered the best for Florida shelling.
18 Best Shelling Beaches in Florida
The Ten Thousand Islands
First let's start with the incredible Ten Thousand Islands – one of the most beautiful areas to visit in Florida with great shelling!
The Ten Thousand Islands is a long chain of islands located between Cape Romano and Lostman's River. It's a long chain of islands.
Along with great shelling opportunities throughout the Ten Thousand Islands, the islands are known for absolutely amazing sunsets.
If you like camping, there are a few places to camp in nature including Rabbit Key & Jewel Key. The beauty of camping here is that there is no light pollution in this area, therefore, the night views are truly mesmerizing.
If you want the best opportunity to find incredible shells, it is best to take a shelling tour of the Ten Thousand Island in Florida as the guides are expects at knowing the best places to go to find incredible shells.
Sanibel Island (find the most shells here)
Sanibel Island, a barrier island with a collection of both the sand and coral rocks is also a great place to find beautiful shells in Florida.
If you are lucky you will stumble across a gorgeous shell in the shallow waters of the Island. If you can't find a winner, there are a few boutique stores on the island that sell shells found on the island as souvenirs.
Technically, shells are not allowed to be taken from Sanibel Island unless you are shelling in a special restricted shelling area.
Scientifically, there is a great reason that Sanibel Island is one of the best shelling beaches in Florida. As the island is a curve shape, the south of Sanibel island acts like a shovel scooping up the shells washed in from The Caribbean.
There are numerous people who have made their permanent home on Sanibel. Interestingly, often when they create gardens or do projects in their houses, they find amazing conchs and other shells perfectly intact.
If you are visiting Florida Sanibel Island in March, don't miss the annual Shell Fair & Show where you can marvel at some of the most beautiful finds on the island.
Aside from shells, Sanibel Island is known for having some of the most picturesque beaches in Florida.
See our guide on the best beaches in Sanibel Island.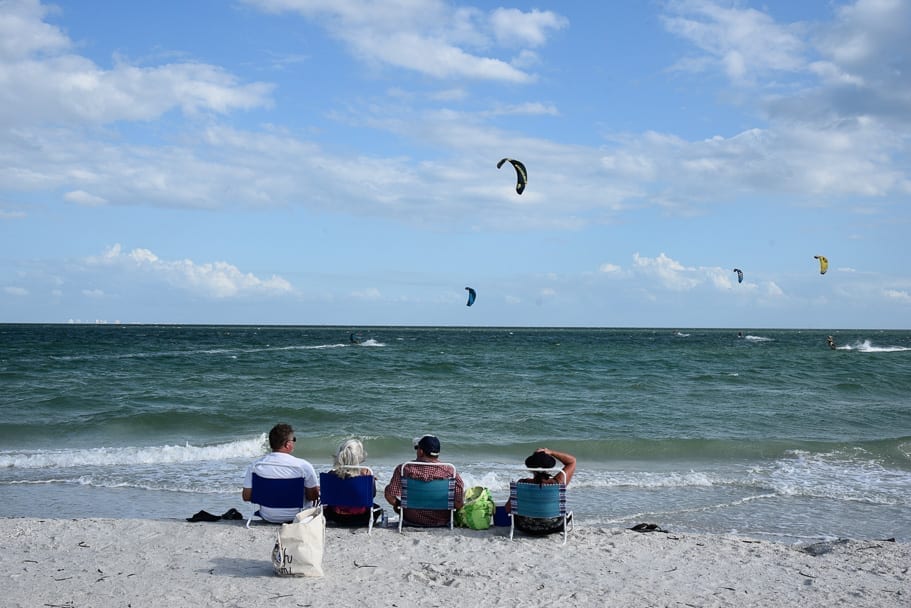 South Beach on Marco Island
Marco Island is when we first learnt of amazing shelling opportunities in Florida.
There are lost of amazing things to do in Marco Island with shelling being up there with one of the main reasons people visit this hidden gem in Florida.
The most popular beach on Marco Island is South Beach. While it is a beautiful white beach it's also one of the best shelling beaches in the state.
We personally loved South Beach as, unlike South Beach in Miami, it is not crowded and of course, being located in Florida, it is warm and sunny year round making it a great winter destination.
If you want an organised shelling tour from Marco Island, you can take a great tour which includes the Cape Romano Alien Houses.
If you are looking for a great place to stay near Marco Island beach you can also check out of guide as to where to stay on Marco Island.
Tip – You can also go shelling in the Naples Beaches which is another good option nearby!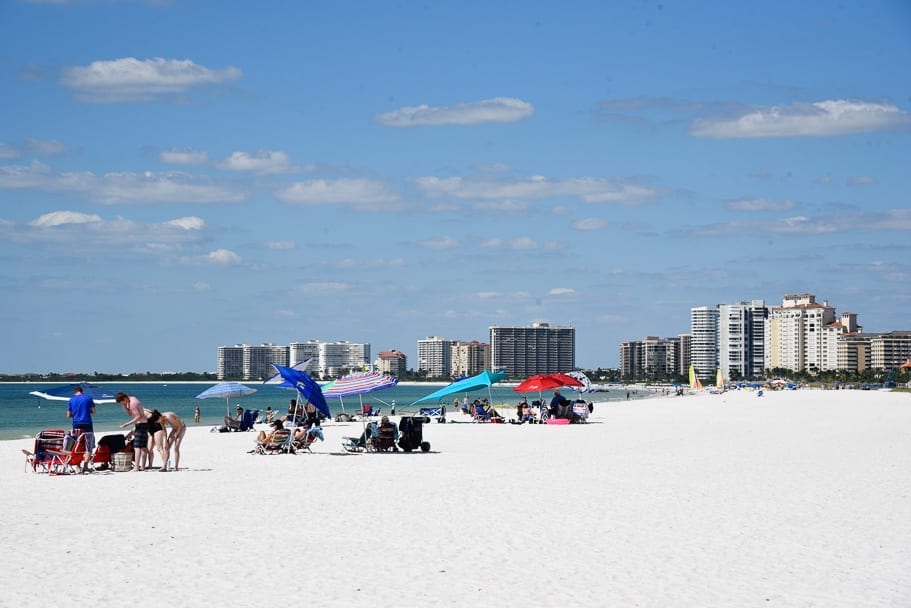 Tiger Tail
The other beach on Marco Island which is also great for shelling is Tiger Tail beach. Shelling is particularly good at the North end of the beach which becomes a shell-covered spit.
If you want to check out our beach guide, you can see the differences between Tiger Tail and South Beach in our Marco Island beaches guide.
Aside from going on a boat trip, Tiger Tail beach is probably the best place for shelling on Marco Island.
Note: There is no free parking at Tiger Tail. It is a gated beach which requires an $8 fee to enter. Inside you will find clean facilities including showers, birding boardwalks, a cafe an
There is little to no shade on the beach but there is a possibility to hire a beach umbrella for the day.
Aside from great shelling what we personally love about this beach is the wild tortoises who walk freely around.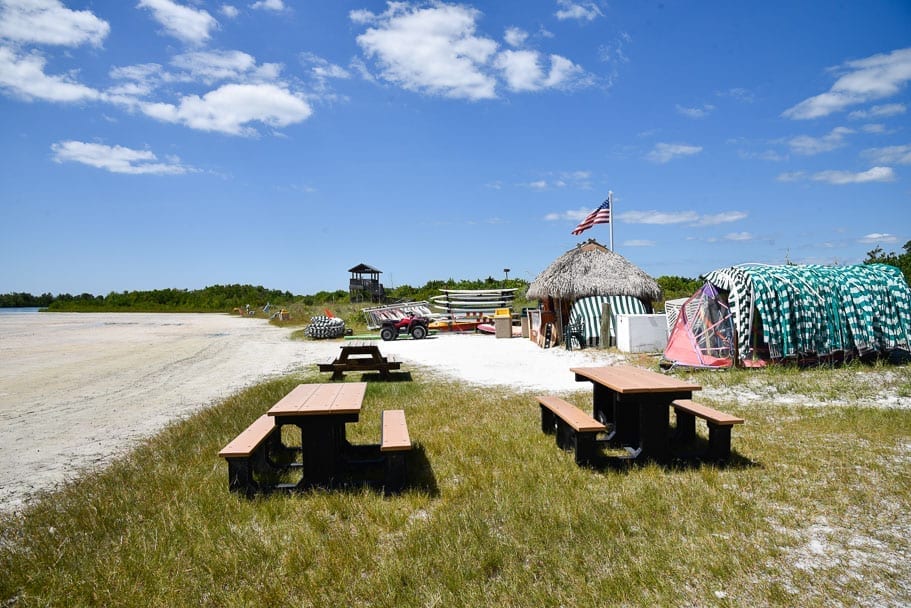 Caladesi Island State Park and Honeymoon Island
Other great options for shelling in Florida include Caladesi and Honeymoon islands.
These islands are considered sisters due to their extremely close to each other and are known for breathtaking views.
A ferry journey is acquired in order to visit these Islands in Florida which starts at 10am in the morning. Visitors are permitted to stay on the Island for 4 hours maximum in order to protect and conserve the island.
During this time, visitors can sunbathe, swim and even collect as many shells as they can provided the shells are not home to live sea creatures.
The reason why these are great shelling locations is due to the positioning of the shelf floor of the Gulf of Mexico.
The Gulf of Mexico has a flat and raised sea floor which allows shells to remain more intact, develop longer.
By the time they reach shore, they are far more intact than other areas of Florida making it a great place to collect beautiful shells!
Cedar Key
Cedar key beach is also known as a walk able island paradise. It is a Florida vacation spot that has been used for many years for the lovely beaches and the great shelling it offers.
Aside from shelling you can go fishing at Cedar key beach or visit one of the many restaurants along the beach which offer Cedar Key speciality, clam chowder.
Tip: If you wish to go shelling at Cedar key beach, it is best at low tide.
Captiva Island (great for shelling and watching kite surfers)
Captiva island, often linked together with Sanibel Island, is located on Florida's Gulf Coast.
These islands are considered by many to be the best areas in Florida to go shelling.
Aside from shelling there are many other activities to enjoy on the island including fishing, biking, sailing water activities, and birding.
We would suggest combining a visit to Captiva Island with Sanibel Island.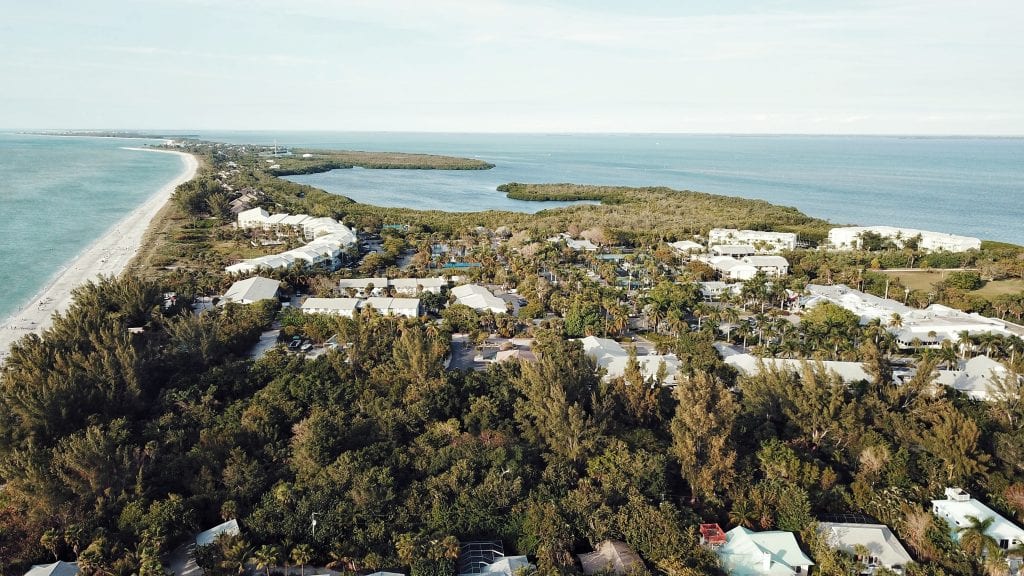 Shell Island Near Panama Beach
Shell Island is a 7 mile undeveloped "barrier island" which is great for shelling in Florida.
The reason for this is its proximity between the Gulf of Mexico and St Andrew Bay.
The island has an interesting history. It was previously the home of Native Americans and is thought to also have been the home of pirates in the 17th and 18th century.
As it is an undeveloped beach, it is home to an abundance of wildlife. It is possible to see a wide variety of birds, dolphins off the coast as well as loggerhead and green turtles.
Some of the best shells can be found by snokelling in the shallow areas of the island.
Depending on the way you look at it, the 'disadvantage' of this island is that it does not have a great deal of facilities like restaurants, hotels, and picnic tables as it is a totally undeveloped island.
Jupiter Island
Jupiter Island, also a barrier Island, is another great place for shelling in Florida.
Over 200 different varieties of shells can be found on Jupiter Island.
It is located in the east of Atlantic Ocean. Interesting, some of the richest people in Florida have made their home at Jupiter Island.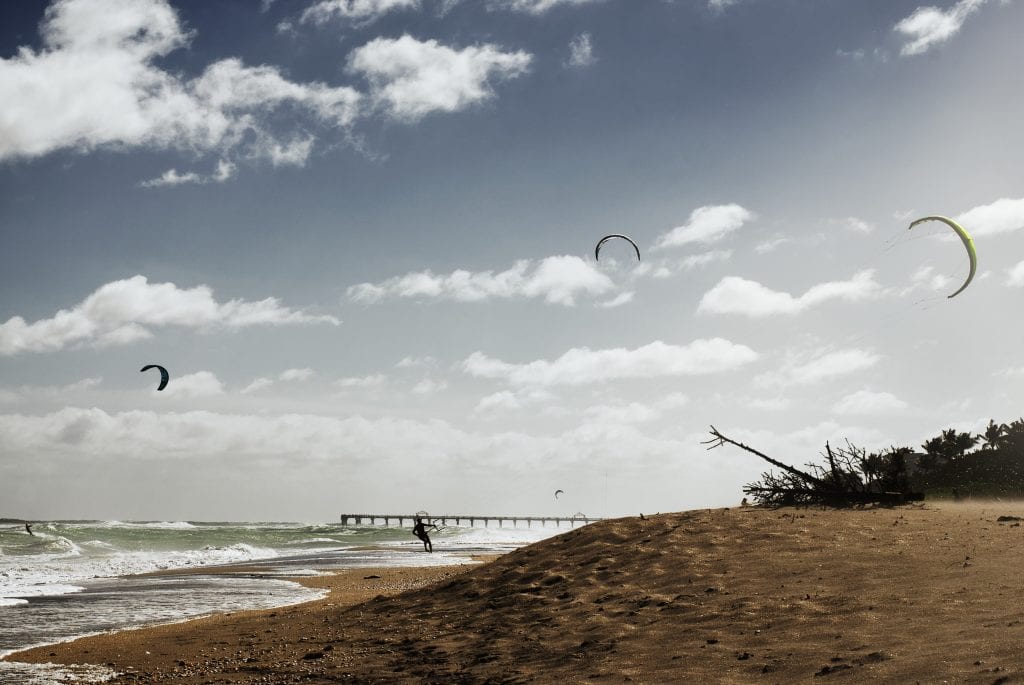 Anna Maria Island (one of the most beautiful Florida beaches for shelling)
Anne Maria Island is natural and beautiful island in Florida great for shelling at low tide. The island is located between Gulf of Mexico and peninsular Florida.
Some of the best beaches for shelling on Anna Maria island include:
Manatee Public Beach (4000 State Road 64 and Gulf Drive, Holmes Beach, FL 34217);
Palmetto Avenue Beach (100 Palmetto Ave, Anna Maria, FL 34216)
Bayfront Park (316 N Bay Blvd, Anna Maria, FL 34216)
Coquina Beach (Gulf Dr S, Bradenton Beach, FL 34217)
While all the aforementioned beaches are great for shelling, Palmetto Avenue Beach is a secluded beach and the shells tend to remain more intact here. If you want to find something a little more unique and special, shark teeth can sometimes be found at Coquina Beach.

Barefoot Beach, Florida
Barefoot Beach in Bonita Springs Florida is another place for great shelling opportunities in Florida.
The title for the top shelling beach in Florida is hotly contested. Bonita Springs locals believe Barefoot Beach offers shelling far superior to the shelling queen in Florida, Sanibel Island.
Aside from shells there is a wide array of wildlife at Barefoot Beach including gopher turtles, like you will find at Tiger Tail beach in Marco Island. Occasionally, you can spot dolphins off the coast.
Sunsets are beautiful in this area of Florida so if you decide to go hunting for shells make sure you stay for the orange golden sunset.
If you want a free shelling beach, this beach is not for you. Entry is $8 per vehicle to access the beach.
Check out the best beaches in Bonita Springs.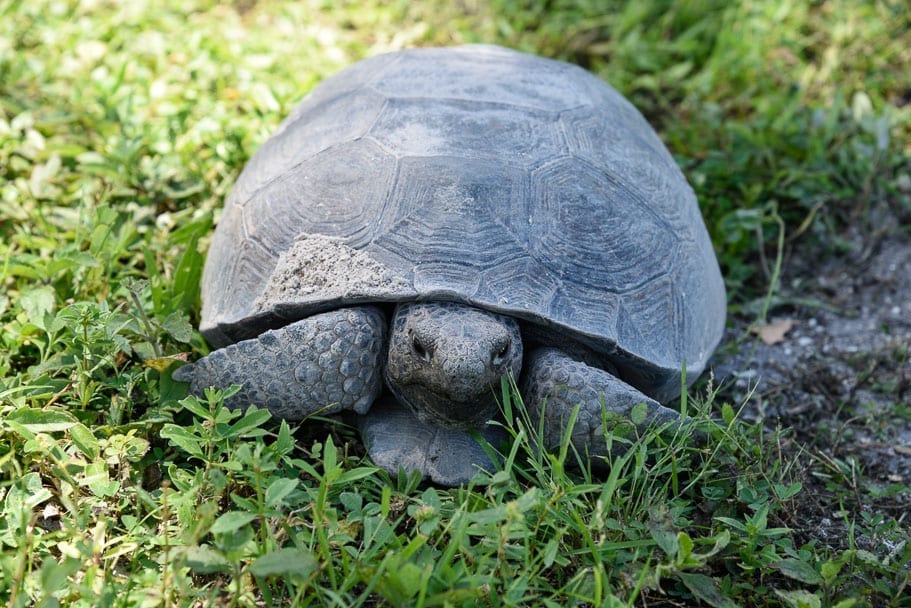 Fort Myers Beach
Fort Myers Beach is another popular destination for shelling enthusiasts in Florida.
Fort Myers Beach is very close to Sanibel island and Captiva island and a great alternative shelling location in the area.
The best time to go shelling is early morning during low tide.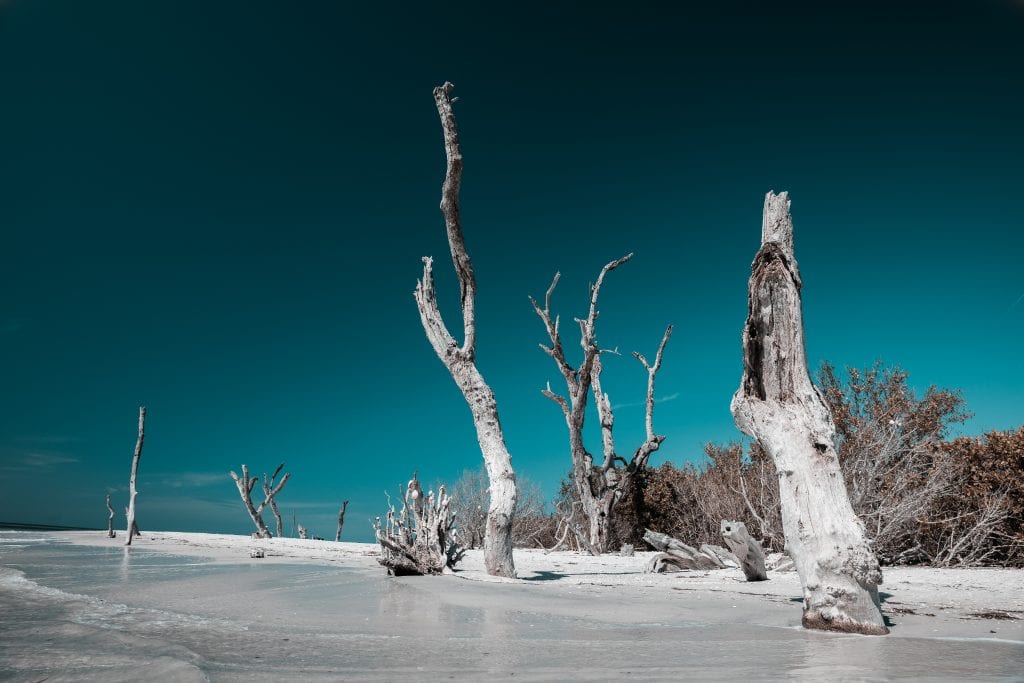 Navarre Beach
Navarre Beach located just east of Pensacola is another great place for shelling in Florida.
Navarre beach covers 12 miles of area between Gulf Islands and Navarre Beach country park.
Like other beaches, beach goers are only allowed to collect shells without living creatures in them.
Aside from shelling, visitors can enjoy sunbathing, swimming, picnicking or biking at the beach as there is a designated bike path.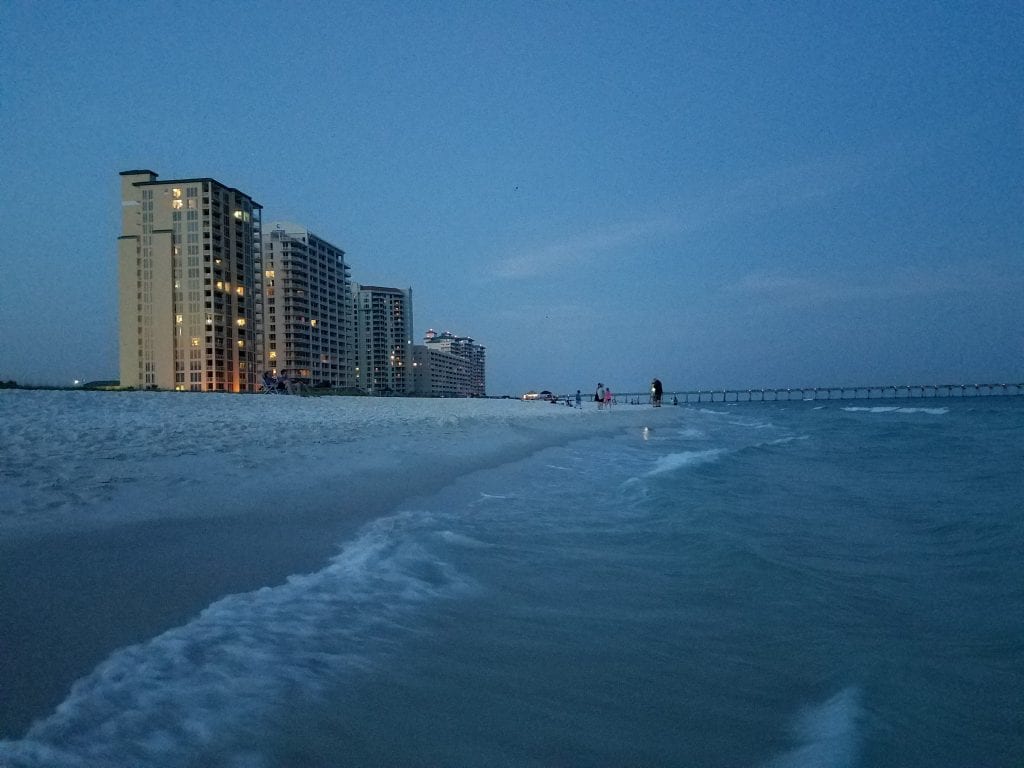 Hutchinson Island
The island is located between Martin and St Lucie counties in Florida, on the border of Atlantic ocean.
Hutchinson Island a relatively new place in Florida to enjoy shelling as been declared the new "seashell capital of the world" and believes it can beat sanibel island's shelling by a long shot.
Along with great shelling, you can enjoy beautiful miles of sandy beaches.
Unlike, some other shelling beaches including Tiger Tail and Barefoot Beach, the beaches at Hutchinson Island are totally free of cost.
Other activities include wildlife spotting, golf and fishing. If you enjoy shelling, Hutchinson Island is also great for sea glass hunting. Go at low tide for the best sea shell and glass hunting opportunities.
Fort De Soto Beach
Fort De Soto Beach, also known as family beach is another great place for shelling in Florida.
Aside from shelling, the 3 mile beach is very beautiful in its own right with an abundance of nature and not to mention a historic fort.
The beach has good facilities. It is possible to camp or make day trips to the beach as there are public toilets, cafes, children's playgrounds and great picnic facilities to gather your shell findings!
When you are all 'shelled out' there are some great trails at Fort De Soto including the Asphalt trail, Nature trail, and Canoe trail.
Dog parks are also provided at beach so don't forget to bring your furry friends for the day!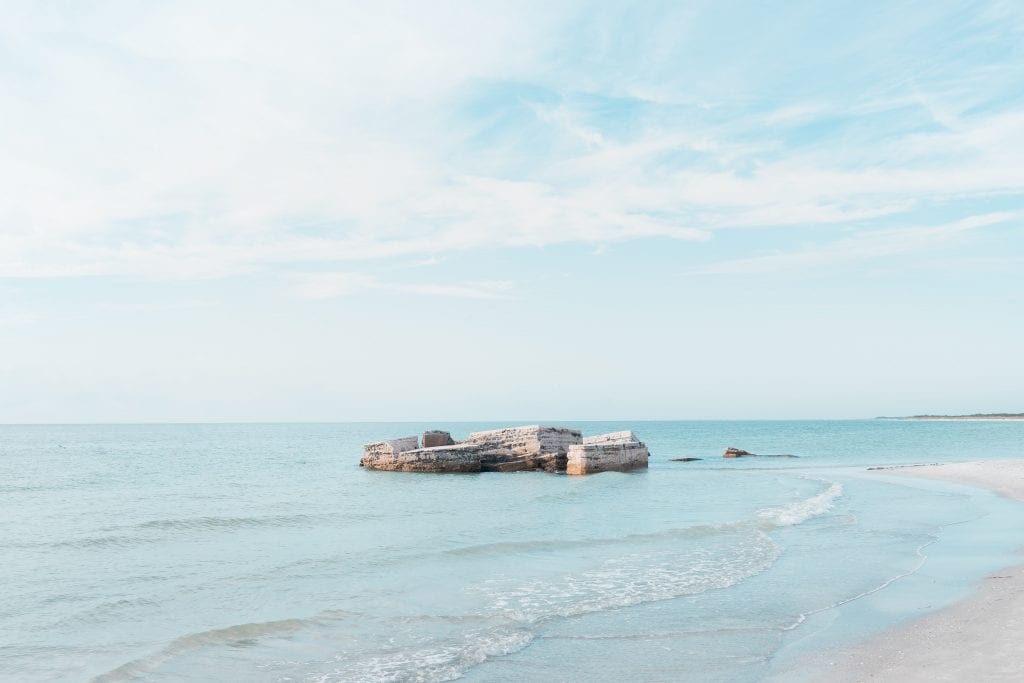 Sand Key Park is another gem in Florida for finding amazing seashells. At Sand Key Park you will find thousands of seashells some of which are in absolute perfect condition.
Aside from shelling, you can go fishing, walk the nature trails. Sand Key Park is known as a great place to spot a starfish in Florida.
The park has good facilities including outdoor showers, picnic tables, parking and restrooms. It costs $5 entry and life guards are available as a courtesy from March to July.
Fernandina Beach, Amelia Island
Fernandina Beach, located on Amelia Island, the island nearest to Florida's Border is another great place for shelling in Florida.
Interestingly, this is another place in Florida which was first inhabited by the Timucuan Indian tribe.
Along with finding great shells on Fernandina Beach, you can often find shark teeth washed up on the beach.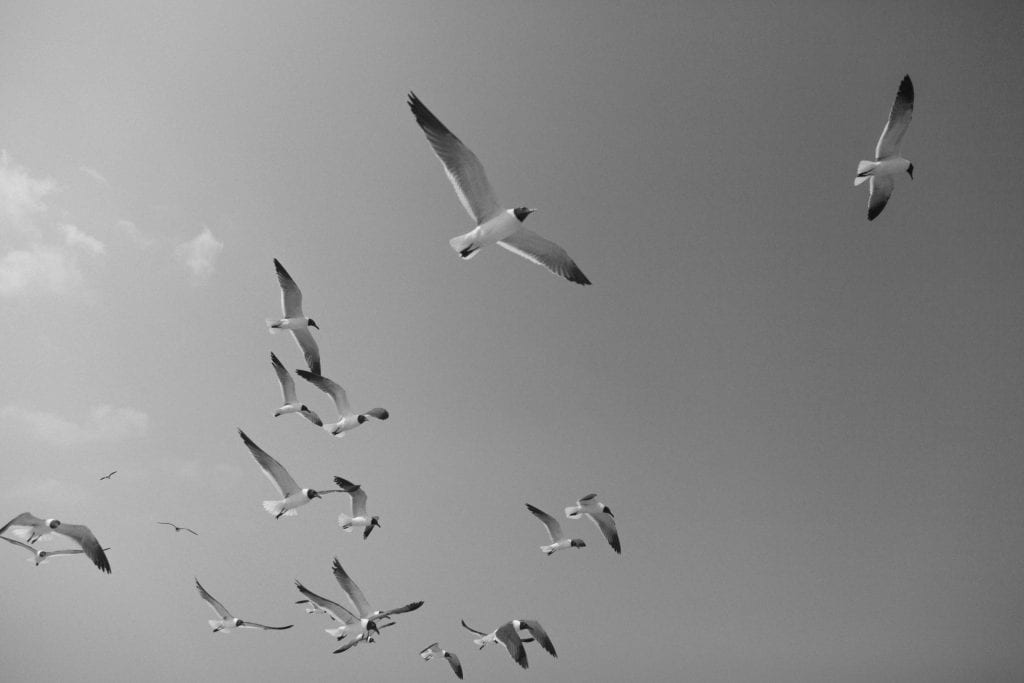 Amelia Island
The rest of Amelia island, located around 33 miles from Jacksonville, is also good for shelling.
Aside from shelling, it is popular to take horseback rides along the shore of Amelia island.
Amelia island is known for having an abundance of wildlife. If you are lucky you can sometimes spot a dolphin off the shore of Amelia island.
****
Have you been shelling in Florida? What is your favourite beach to do so?
***
More Florida fun: